"Horse Chestnut tree" of Anne Frank
Planted at HEC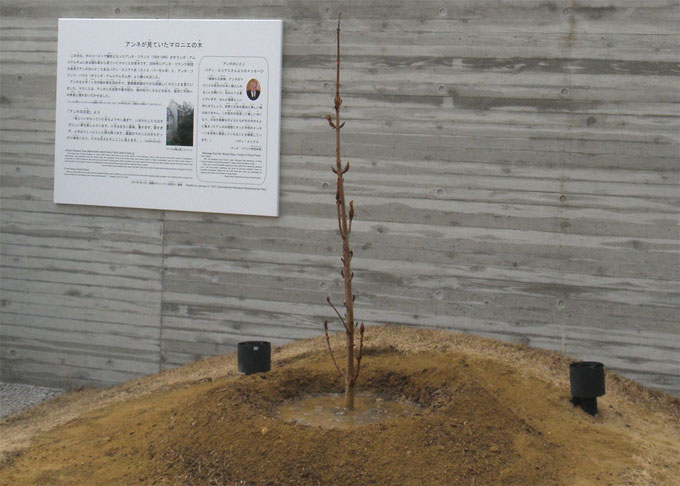 On January 27th (Thur), 2011, on the "International Holocaust Remembrance Day" which the UN established, and also the day which the Aucshwitz Concentration Camp was liberated, the horse chestnut tree which Anne Frank used to see from the hiding place in Amsterdam, was planted in HEC.
Anne felt the nature and longed for peace by glancing the leaves and the flowers of the horse chestnut tree, which she was able to see from the window of the attic, during her two years and one month's hiding life.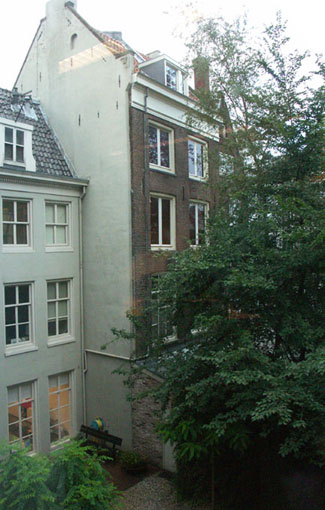 The hiding place in Amsterdam
and the horse chestnut tree standing in the back.
(Taken in 2006)
In March 2009, responding to the request of HEC, Mr. Buddy Elias, cousing of Anne Frank, and the President of the Anne Frank Fonds (Basel), and the Anne Frank House (Amsterdam) kindly sent us the sapling, which was raised up from the seed of the horse chestnut tree of Anne Frank.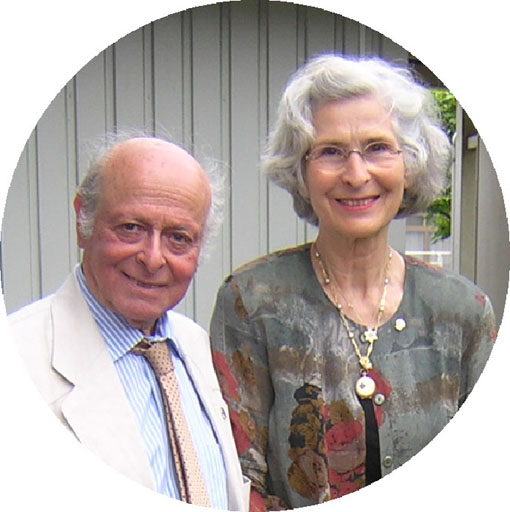 Mr. & Mrs. Buddy Elias, cousing of Anne Frank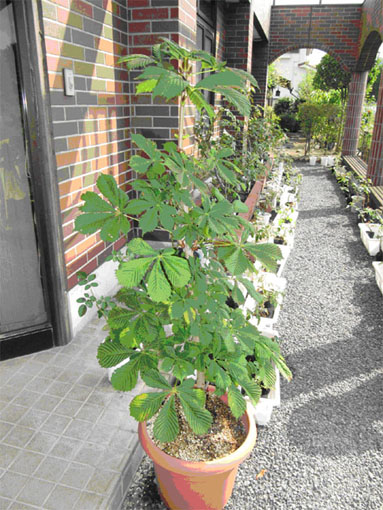 The sapling of Anne's horse chestnut tree
(August, 2008)
The sapling was raised up for two years in a pot near from HEC, so that it will get used to the Japanese climate.
It was planted in front of the HEC building, where the faces of Anne Frank and Otto Frank can be seen.
For the planting ceremony, Mr. Julian Rikkoert, Officer for Press and Cultural Affairs of Consulate General of the Kingdom of Netherlands, children and students, and together 140 people gathered to participate.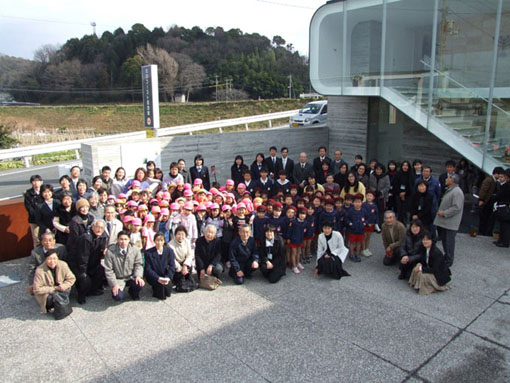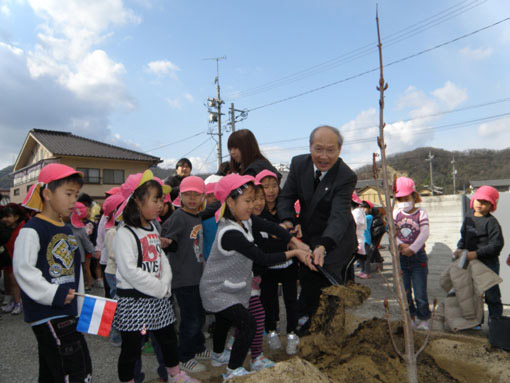 Rev. Makoto Otsuka, Director General
and the children planting the horse chestnut tree.